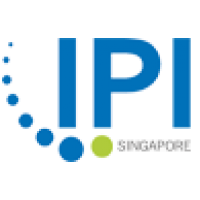 IPI
Economic Promotion Agency
Singapore · Singapore | PROFESSIONAL
Time-to-market is critical in a rapidly evolving marketplace, and R&D can often be time consuming and resource intensive. IPI can help you close that capability gap. At IPI, we embrace all aspects of Open Innovation. This means that we help firms go beyond their four walls by crowd-sourcing and searching the world for the best available technology, product, solution or business partner to help you boost your business and leapfrog the competition.

In short, we will help you drive business growth by connecting you to the innovation tools and partners that will enable you to access newer and better ways of doing things.
Research areas
Industrial Technologies
Energy Technology
Physical Sciences and Exact Sciences
Biological Sciences
Agriculture and Marine Resources
and 5 more
Organization Website

Organization Type

Economic Promotion Agency

Founded

2011

Headquarters

Singapore

Publications (2)
Start collaborating Now!
We are currently seeking best-in-class collaboration partners for the postings listed below. You can respond to current opportunities by browsing the listed entries. We do want to invite you to cooperate with us so please contact us through the available template and we will get in contact with you. Please provide as much detailed information as possible in order to facilitate the engagement process.
Contact Person
Submission process
• You can submit your solution to any of the current listed needs
• Select an individual posting and click on Submit your proposal
Having troubles submitting your solution?